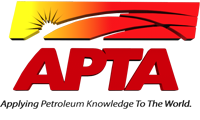 APTAPB Research //

Publications and Reports RPSEA I
Publications and Reports:
Final Research Report:  Identifying and Developing Technology for Enabling Small Producers to Pursue the Residual Oil Zone (ROZ) Fairways of the Permian Basin, San Andres, RPSEA Small Producers Grant Final Report, http://www.rpsea.org/0812319/
"CO2 EOR: A Model for Significant Carbon Reductions," w/ C. Michael Ming (coauthor), Paper Presented at the Symposium on the Role of EOR in Accelerating the Deployment of CCS, July 23, 2010,  Massachusetts Institute of Technology. https://rfflibrary.wordpress.com/2011/05/25/role-of-enhanced-oil-recovery-in-accelerating-the-deployment-of-carbon-capture-and-sequestration/
"Residual oil zones: A Tale of Two CO2 Opportunities," AAPG Explorer, Dec. 2011, David Vance.
For additional reports and publications – see General ROZ Concepts Link
2017 CO2 & ROZ School
August 8 - 11, 2017
8:00 am - 5:00 pm
Midland College
PPDC Building
105 W. Ilinois Street
Midland, Texas
Click here for more information.