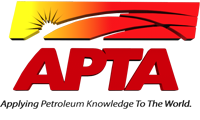 APTAPB Research //

RPSEA II
RPSEA II Research Project:  Identifying and Developing Technology for Enabling Small Producers to Pursue the Residual Oil Zone (ROZ) Fairways of the Permian Basin, San Andres (Work Underway)
The work completed in RPSEA I allowed collection of an exhaustive data set for one area of the Permian Basin, the north and east shelf areas of the Delaware Basin.  What has come to light as a result of the interactions with professionals in the Permian Basin through the course of the study is that other regions of the Permian Basin have large ROZ resources.  Figure 2 below is the latest in a series of on-going drafts of the hypothesized San Andres ROZ fairways throughout the Permian Basin.  These other areas have the need of characterization to a degree similar to the one in RPSEA I.
The RPSEA II effort was a natural extension and evolution of the RPSEA I study but with a concentration on the more regional Permian Basin ROZ resource.  In addition, the lessons learned on ROZ origins and distributions can be projected to other Basins around the U.S. and world.  The effort identified two candidates in the Bighorn Basin of Wyoming and the southern Williston Basin of North and South Dakota and Montana.  Studies of those candidates were made a part of the RPSEA II work and appear in the final report as Chapters 6&7, respectively.
The first part of the study was to collect data, logs, cuttings and water samples from various regions with the Permian Basin.  The geophysical and mud log analyses were critical for identifying where ROZs exist and where they are not present.  The study concentrated on the San Andres formation but other formations were also cursorily examined to identify the presence and characteristics of their ROZs.  The San Andres ROZ fairways were mapped 
The report also performed a 12-county assessment of the size of the Permian Basin oil-in-place ROZ resource.  The study broke the resource into two categories, high and lower quality and found 180 billion barrels of total oil in place (OIP), reporting county by county.  The forecasts for recovery factors from the OIP numbers (from the DOE project) in the ROZ were used to estimate the technically producible resources. Six key producing companies signed up as cost share contributors and assisted in the data gathering, research, and the technology transfer.
More information on the study and report can be found along with the final report published in 2016 on both the RPSEA and the National Energy Technology Laboratory websites  at http://residualoilzones.com/rpsea-ii/ 
Sponsors and contributing members of the research task were the following companies and organizations
Legado Resources, The Woodlands, Tx
Chevron, Houston, Texas Office
ER Operating, Dallas, Texas
Timberline Oil and Gas Resources, Rapid City, SD
Tabula Rasa, Houston, Tx
Kinder Morgan CO2 Company, Houston, Tx
2017 CO2 & ROZ School
August 8 - 11, 2017
8:00 am - 5:00 pm
Midland College
PPDC Building
105 W. Ilinois Street
Midland, Texas
Click here for more information.