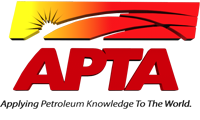 APTAPB Research //

Foundational ROZ Report
Foundational ROZ Report

The foundational studies on the origins of Residual Oil Zones was conducted in the Permian Basin in 2006. The report was sponsored by the United States Department of Energy. Click here to download the report.
1 Comments
ON "

Foundational ROZ Report

"
2017 CO2 & ROZ School
August 8 - 11, 2017
8:00 am - 5:00 pm
Midland College
PPDC Building
105 W. Ilinois Street
Midland, Texas
Click here for more information.